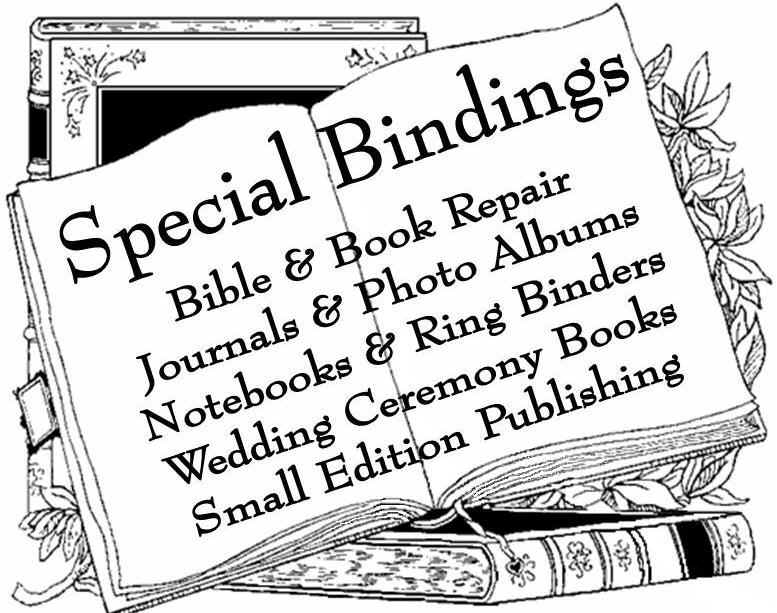 Note:

I can
bill you
for
book repairs
via e-mail
with an
electronic
invoice
by PayPal.

You do not
need to
have a
PayPal
account
to pay
for my
services!

Paypal
accepts
most
credit cards.
I get a lot of compliments
from local customers when
they pick up their books.
Here's an unsolicited letter
from a customer outside the
Twin Cities area:

"The book arrived!! It
looks fantastic! It
was more than we
hoped for. We know
who to call if we find
another treasure.
Thank you so
much..."

Mike and Donita,
Kansas
"The Bible looks great!
Thanks for a job well
done."

Don and Nadine,
Florida
Photographs of
Bible & Book Repair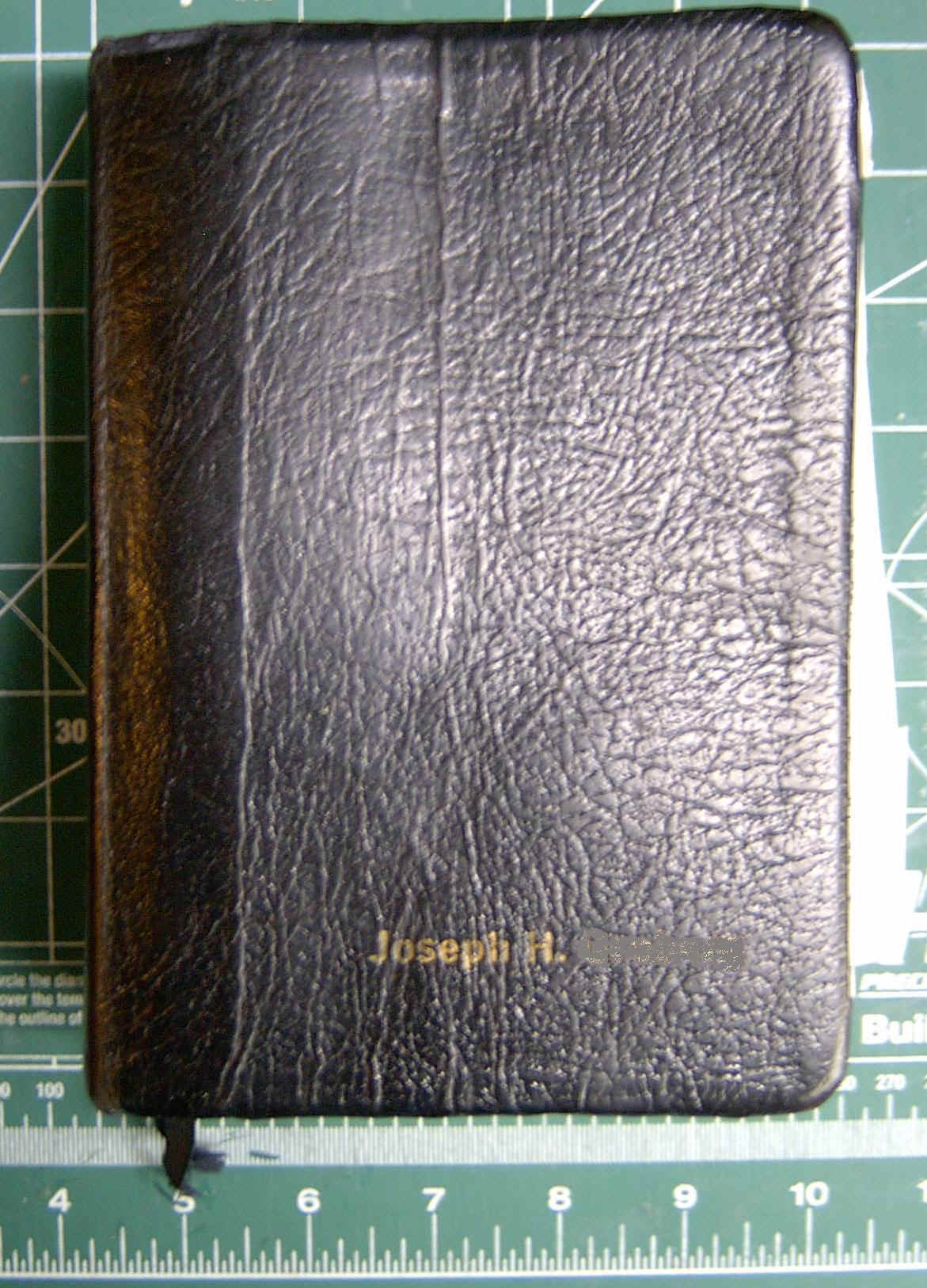 Front cover of Bible (name purposely air-brushed)
original full-grain leather cover, published 1976.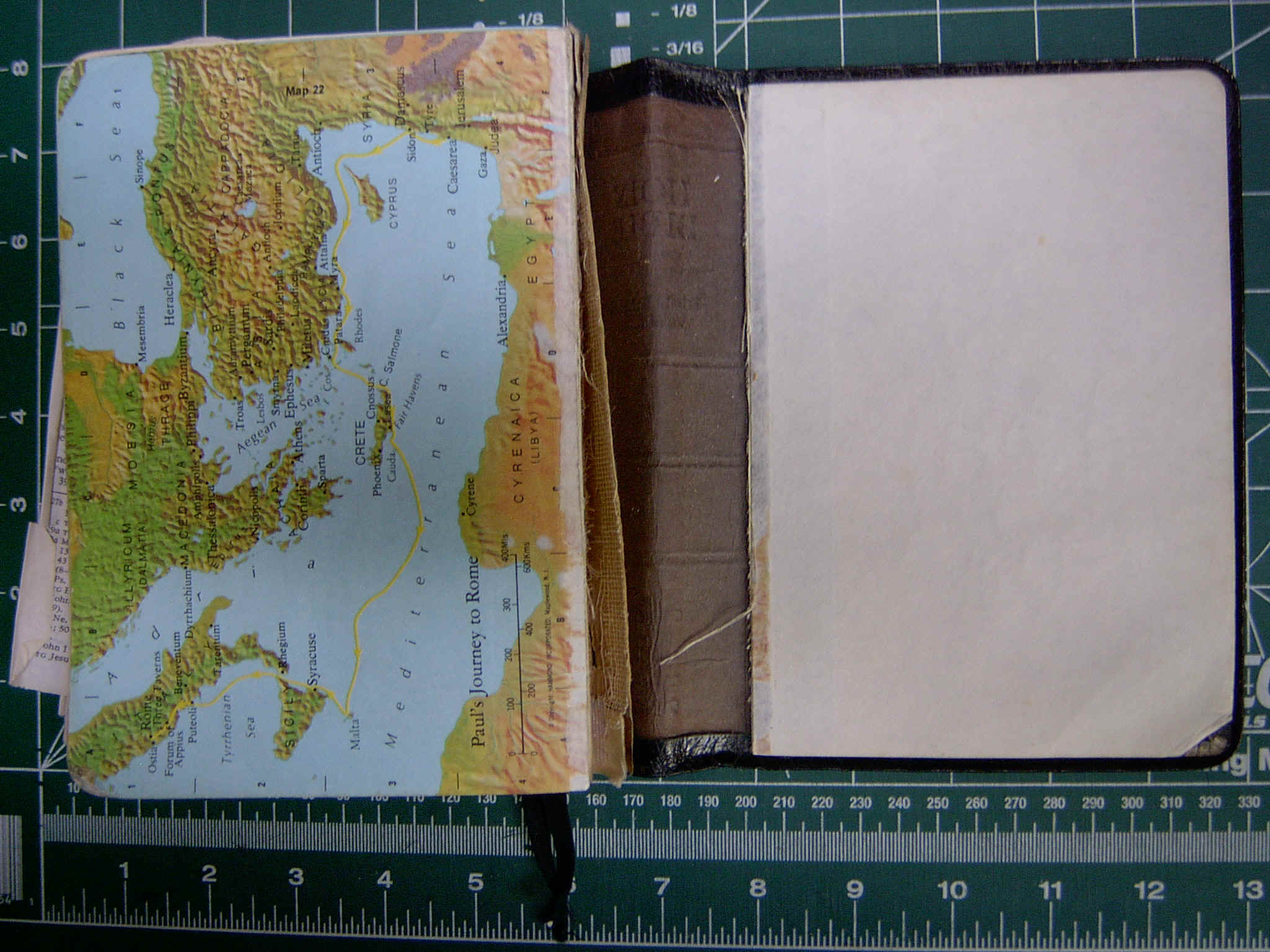 Back cover detached; some pages separated.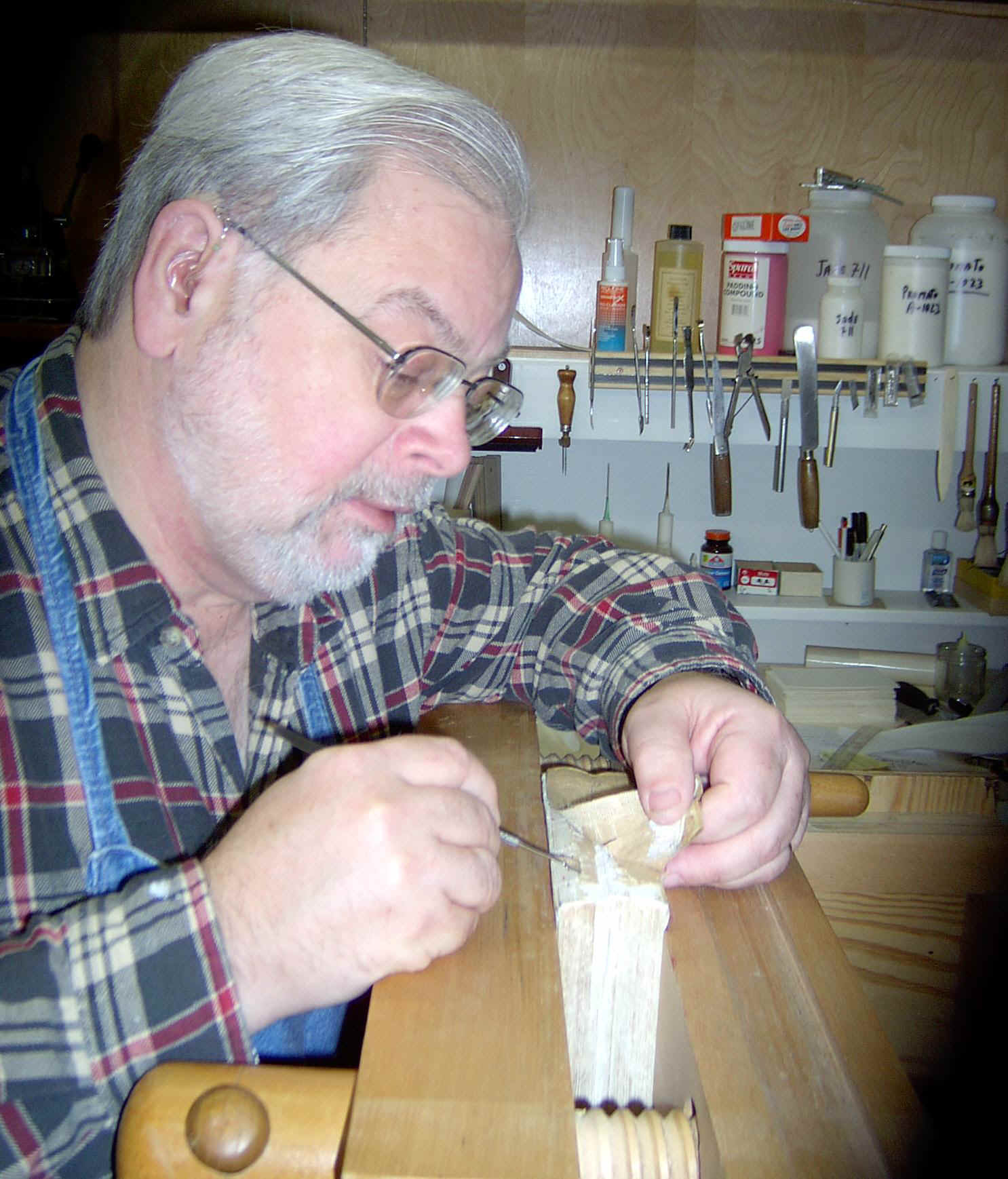 Carefully removing old brittle glue from the text block.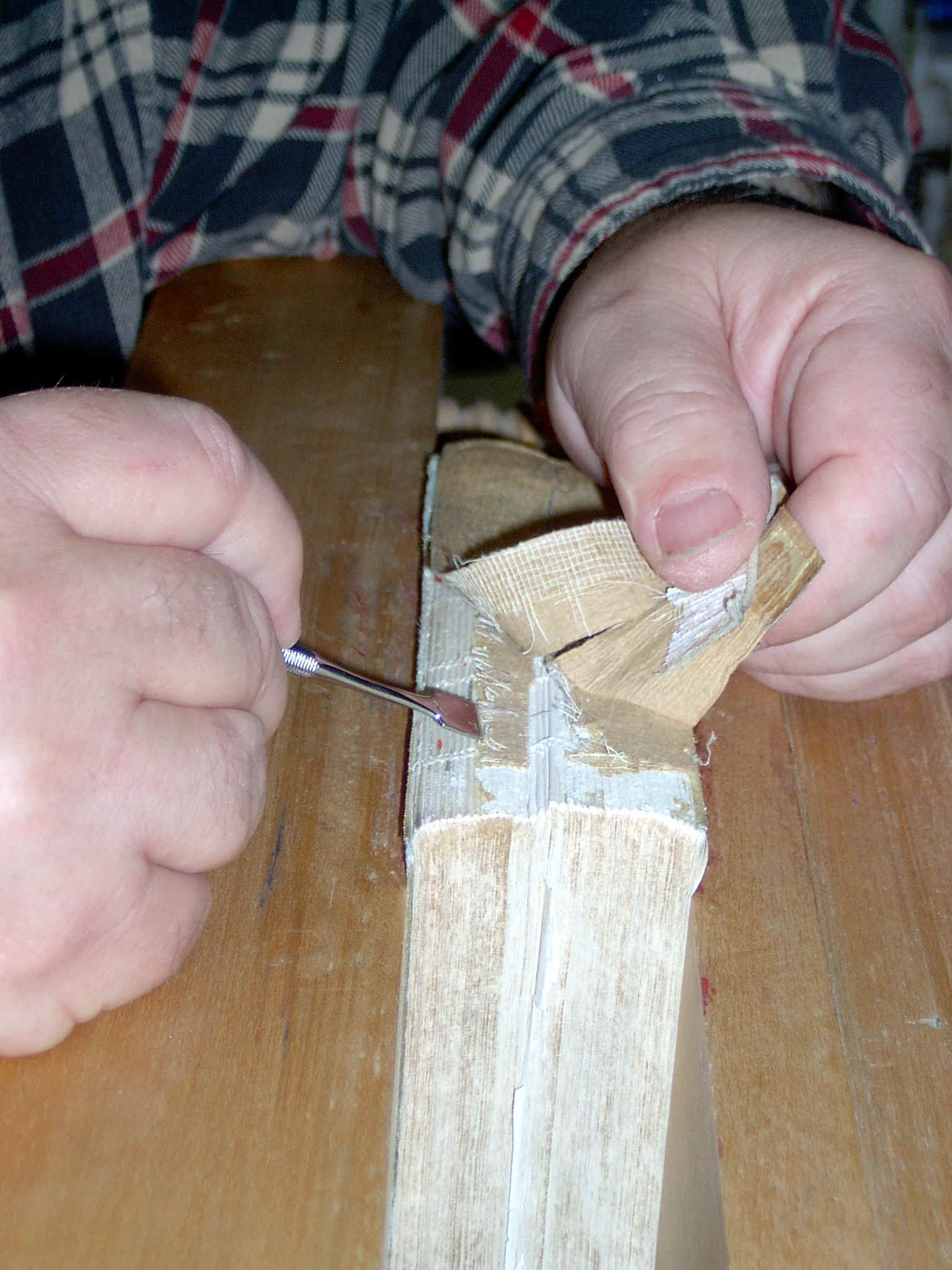 Detail of glue removal - this is very delicate work
not to cut the threads which holds the sections/pages together.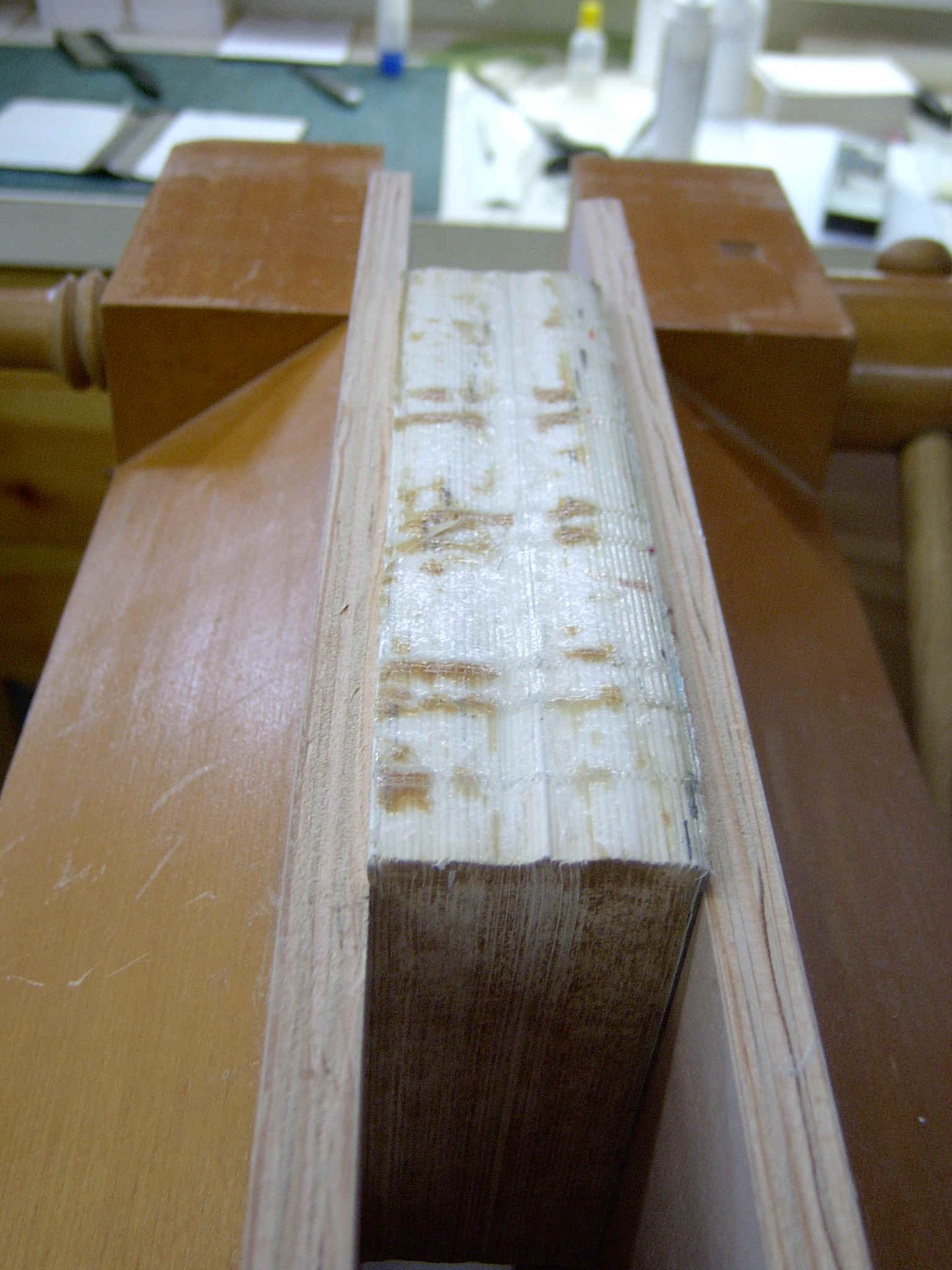 Old glue removed; new PVA glue applied.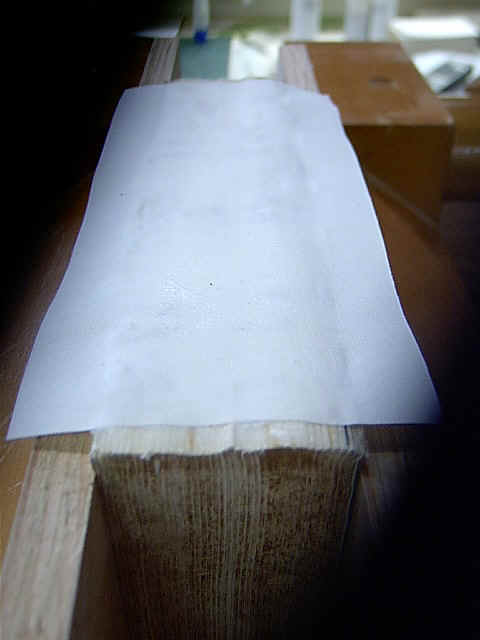 New heavy cambric fabric backing glued on.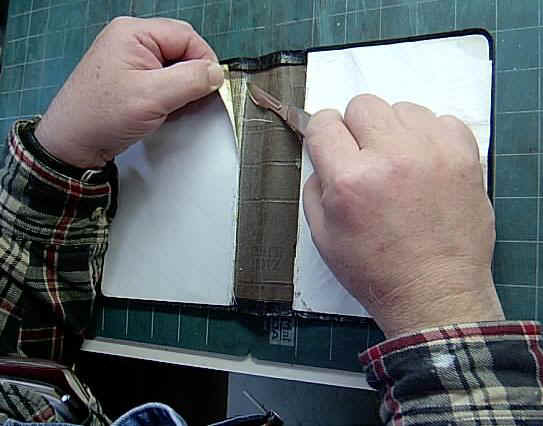 Very carefully removing the old "cheesecloth" backing
from the covers with a surgical scalpel.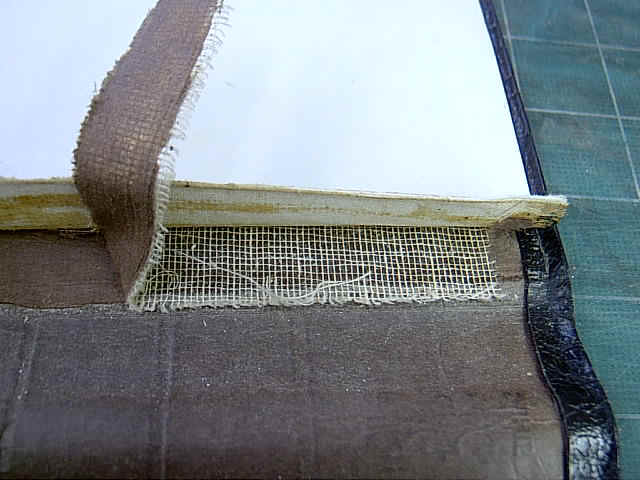 Detail of old fabric removal. Why publishers use such light-weight
fabrics has always been a puzzle to me! (Save $?)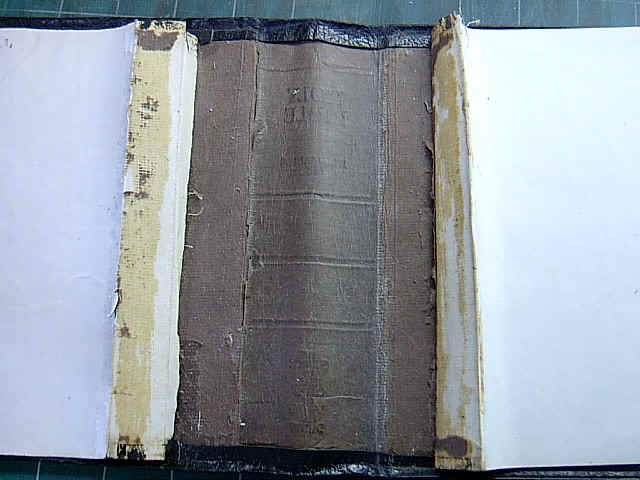 Covers/endpapers cleaned and ready to glue in the text block.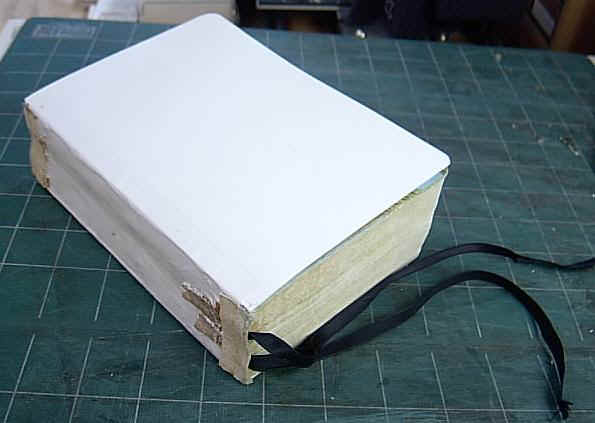 New inner endpapers (the original endpapers will also be attached);
the client wanted the original headband material and ribbons kept.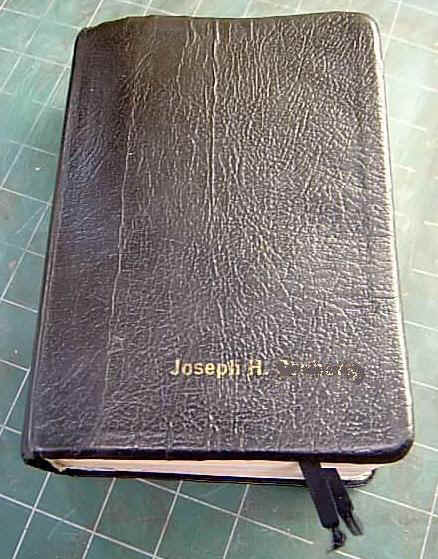 The rebound Bible - ready for a 100 years of use!