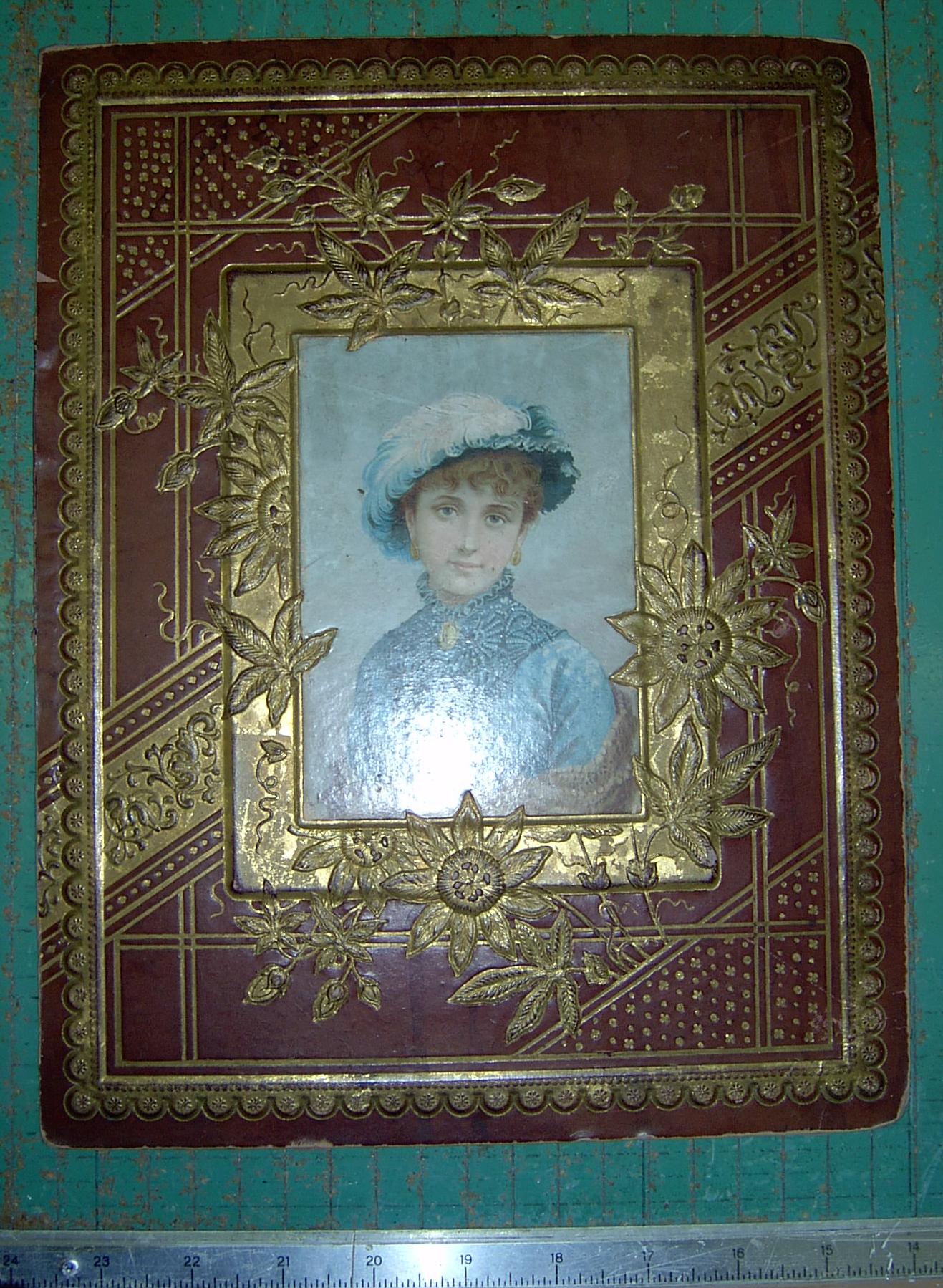 Original scrapbook cover,
probably from the 1880's.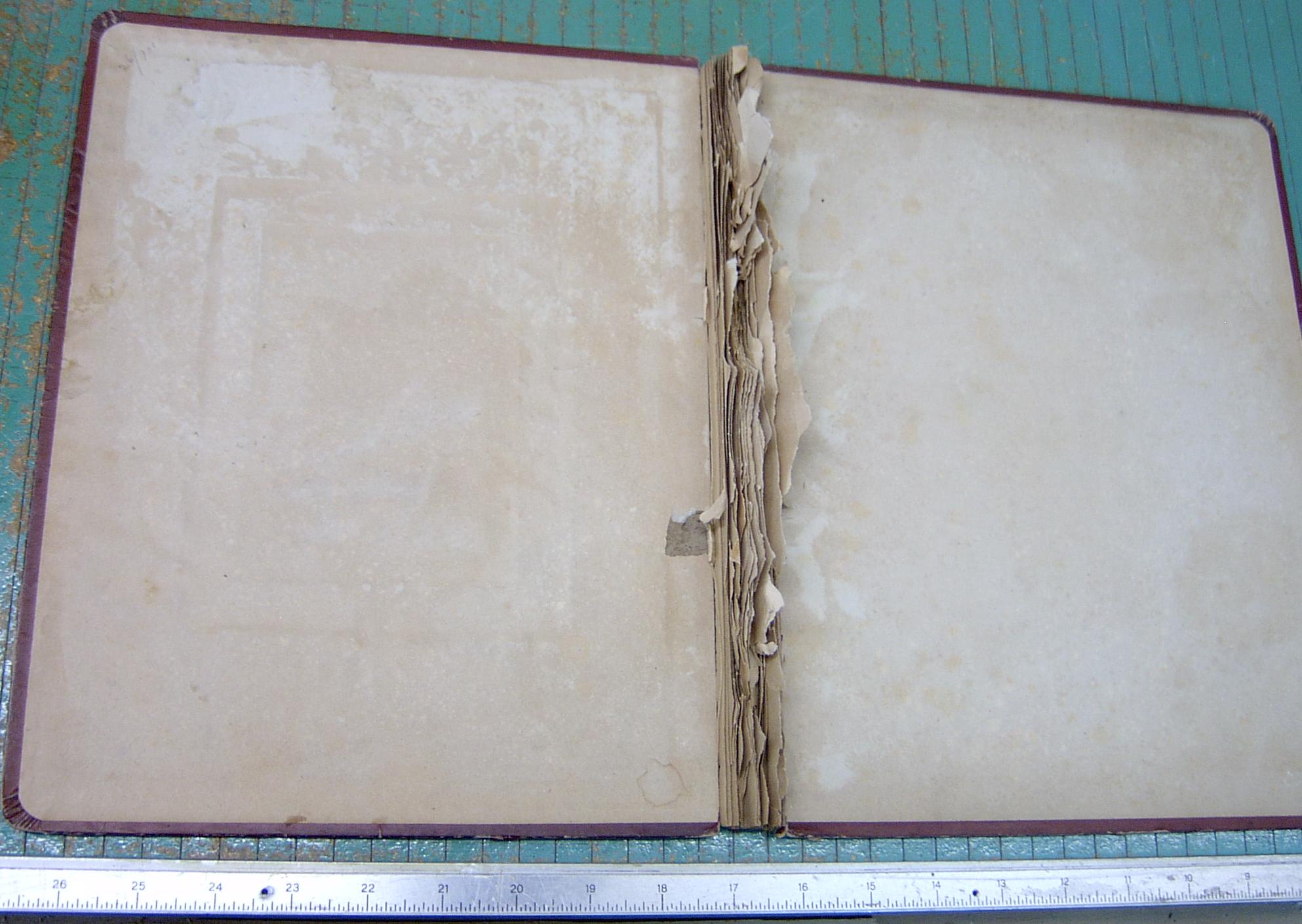 Original inside pages removed by
prior owner or seller.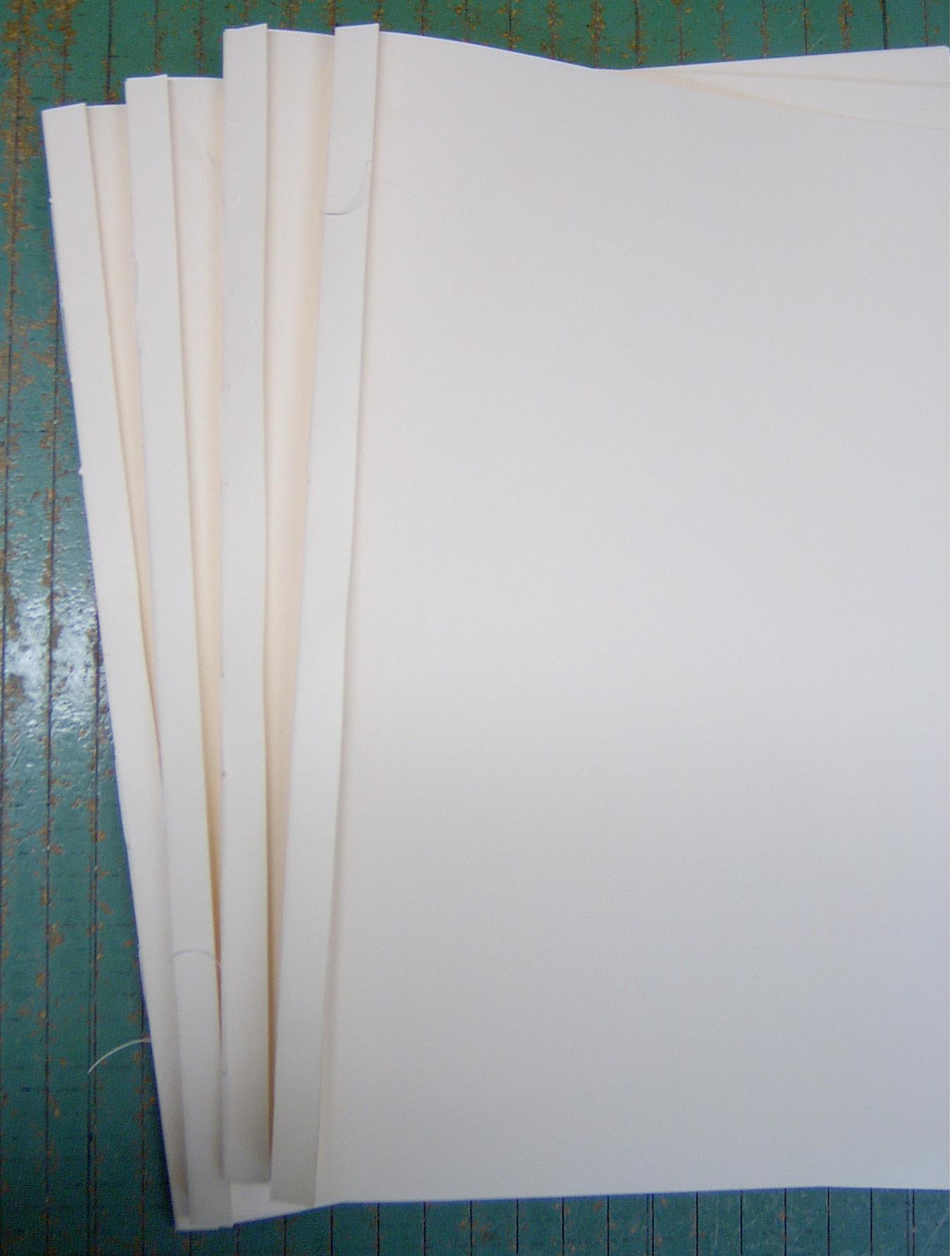 New pages double-guarded at the spine
for swelling of inserted memoriabilia.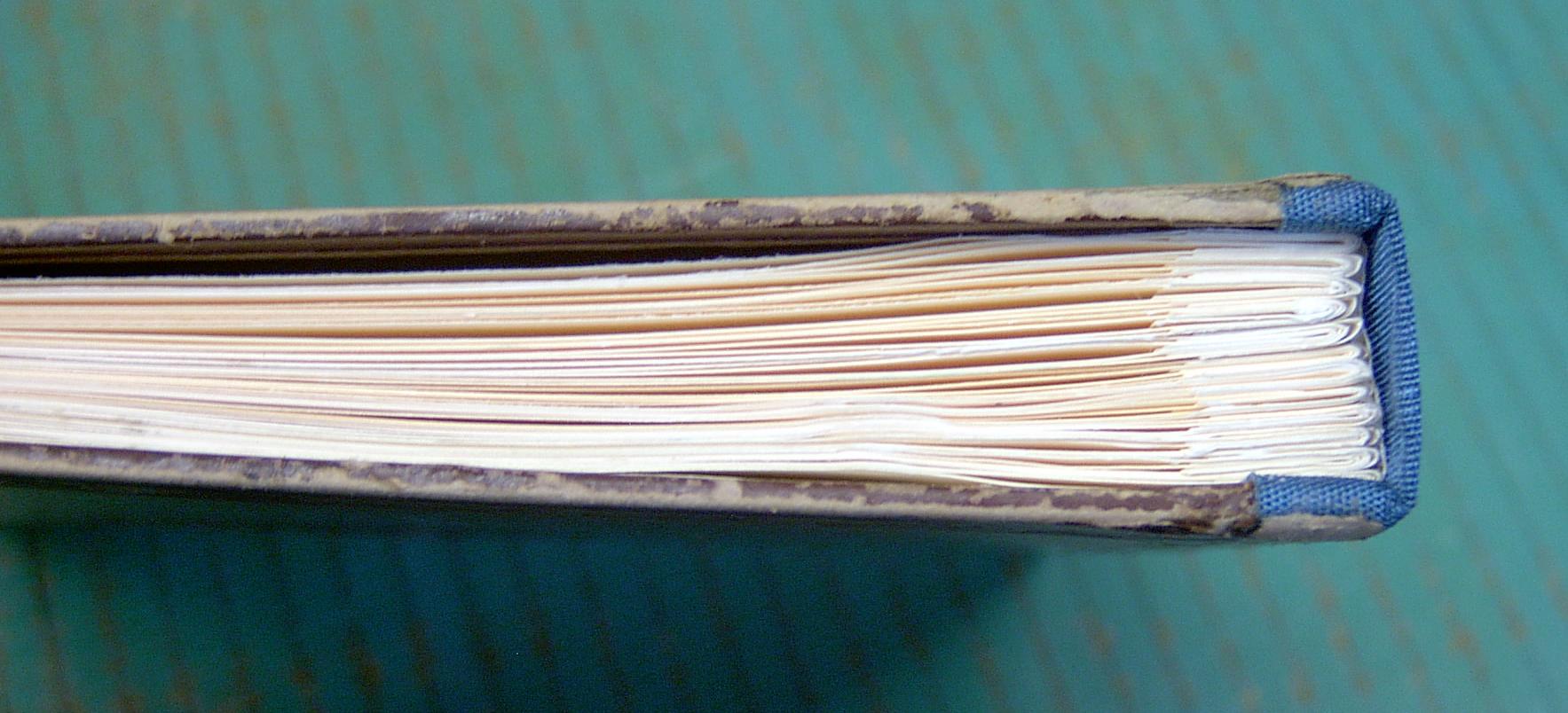 Detail of heavy weight, acid-free,
doubled-guarded paper and new spine.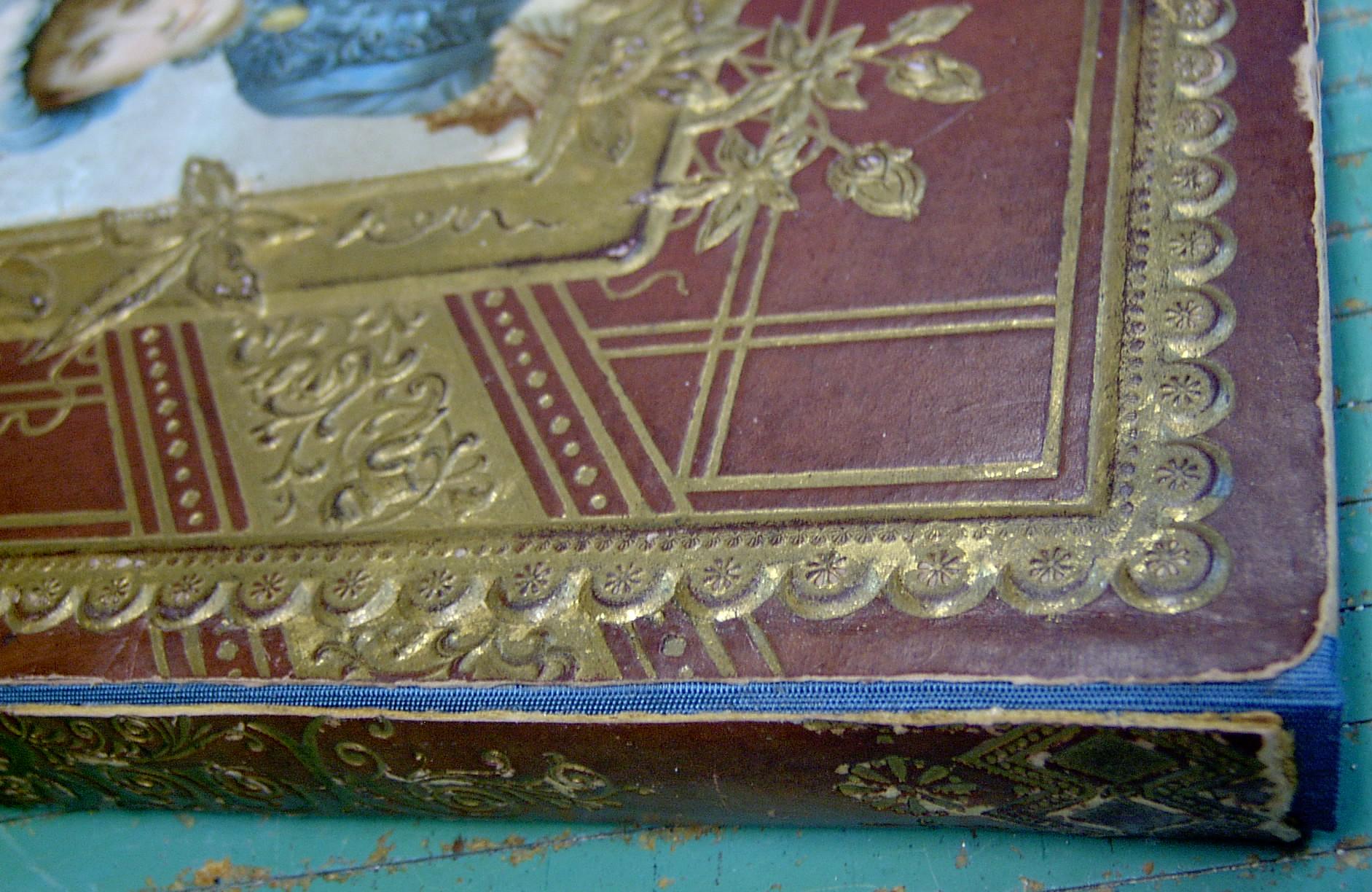 Detail of new spine; spine fabic is Japanese book cloth
to match the color of the front cover woman's dress.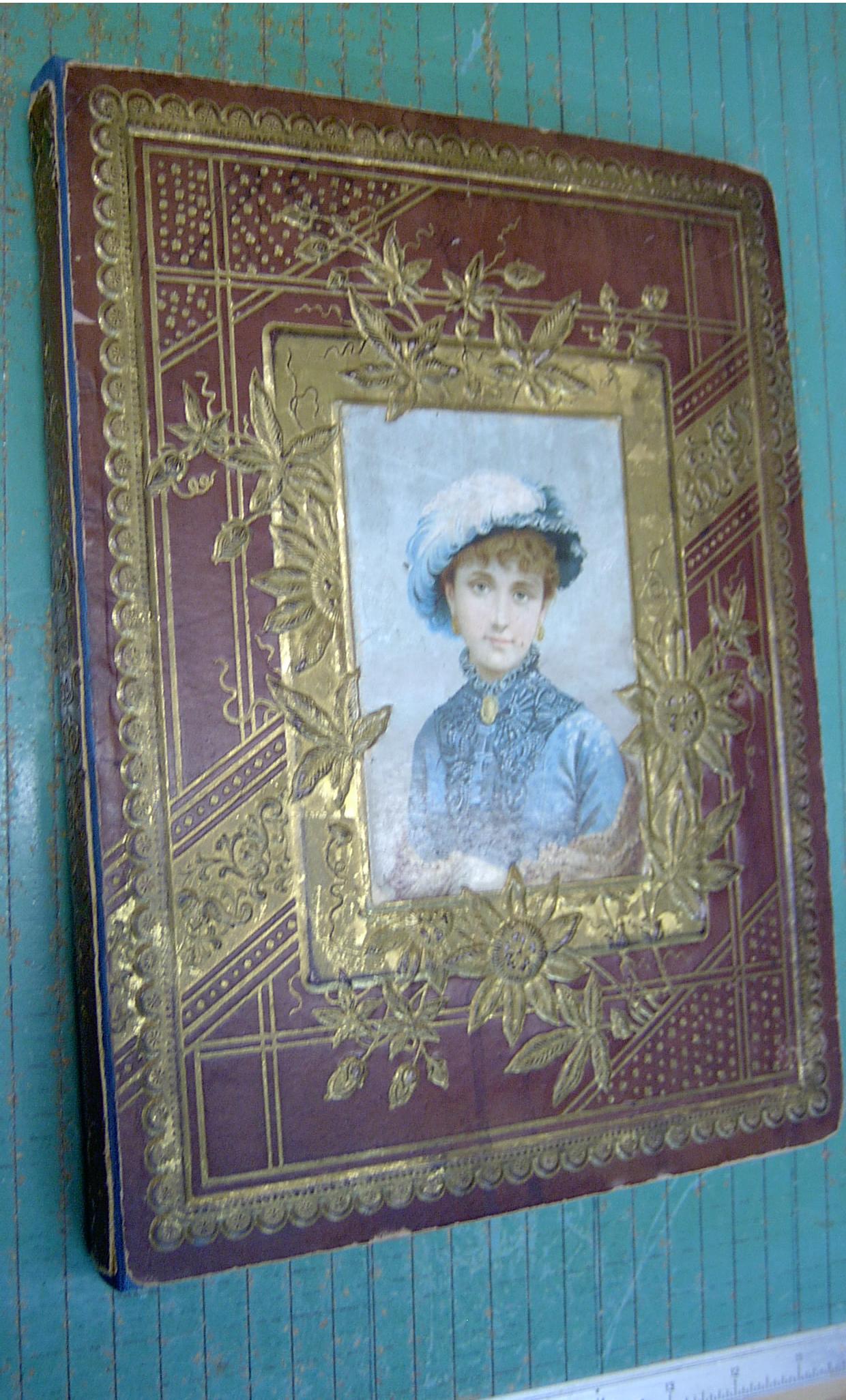 Completed scrapbook
for personal use.